Post by Paul Redeker on Sept 26, 2018 3:37:42 GMT
DEADPIXELS IS ON HIATUS UNTIL ANIMATIONS ARE RELEASED
THE FORUM AND DISCORD WILL REMAIN UP UNTIL THEN

THANKS TO EVERYONE WHO EVER PLAYED HERE AND ALL THE MEMORIES
HIT ME UP ON THE DISCORD IS YOU EVER NEED ANYTHING

Season starts 31 October
Restart 15 December due to game update
Vehicle/Weather Build


PVE, Community center at Fort Redstone and a RP zone at Midway Island
*self defense of your bases is allowed (Pipe bombing/Grenading thieves/griefers)

*WARNING*
This server is tougher then most. The zombies strong, nights dark, injuries severe, and crop yields meek.
But you will be able to survive and thrive. The tools are all there for you. You just have to use them.
If not, hope you find a friend/s who will take you in
Good luck survivor!


Community Zone at
Fort Redstone


2 characters per player.
Server Specs
1 x Intel Quadcore E3-1240 v3 3.4 Ghz
32G RAM
SSD 120 GB Hard Drive
New York
Safehouse claims
Safehouse claims are available after your character lives for 1 day (about 3 hrs IRL). You can only claim residential places on any of the maps. Meaning don't take apartments over stores, military bases (exception is barracks buildings), warehouses, gun/ammo spawns etc. Basically if it spawns high value or rare items, don't claim it. I'll check from time to time and if you took advantage of a glitch, I'll just release it. If you have a doubt, contact me. So be careful on the location you pick. Safehouses auto release after 5 days (In Real Life) of them not being visited by the owner. Also you will be allowed to destroy the inner walls of your safehouse and the roofs (if you wish to make them up the the 3 story limit) but you will not be allowed to destroy the outside walls when building your base.
Loot
Food-Rare
Weapons-Abundant
Other Items- Rare
Respawn rate will be once a month IRL. If the server pop increases, I will adjust respawn times. Basic shotguns and ammo will be dropped by me at regular intervals so you can thin the hordes at The ammo drops will be at Fort Redstone in the ammo dump. I may have more drops around the map for people to find. So a place you can meet up with new players with out fear of death. You can farm guns off zombies. Learn
Hydrocraft
to sustain and trade. If you are new to the game, get to the community zone to learn the ropes of the game.
Basic Trade Post

1 will be on the placed at
McCoy's Logging Company
in Muldraugh. There will also one on
Midway Island
(Role Playing map) at the gas station. You can buy basic materials at it with money picked up off of dead zombies.
Trade Post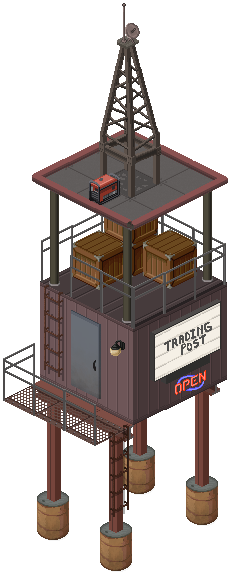 Maps
See below
Fort Redstone
Midway Island
(ROLE PLAYING ONLY. reachable by raft for regular players or admin teleport for Role Players start) If you find your way to the island you must RP. No KOS authorized there.
Phoenix
Mods
ORGM (Here is a
tutorial
on using the new weapon system)
Hydrocraft
Fillibuster Rhymes Used Cars
More Build
Book Collection
Zombie Loot Extended
Nocturnal Zombies
Cheat Mod (Admin only)
Necroforge (Admin only)
Zombies
Max toughness and strength...the rest. You'll have to learn from experience. Character traits choices, injuries and exhaustion will quickly make you mince meat for zombies if you aren't careful or a veteran of the game. Choices have consequences...which is how the apocalypse should be.
Environment
Pitch black nights, severe injuries, nature/farming abundance greatly reduced. Survive in the woods alone or join a group for easier survivability. Since 2 characters are allowed. XP bonus will return to 2x.
Reset plan
No earlier than 3 months. Pop dependent. Unless a build update destroys the map, like 38 and now 39 did.
Lag Bites/Scratches
Lag happens sometimes on MP servers. This server is overclocked for the population and we do manual loot refreshes to help it out. But as the map gets older and more people dump items on the floor, it can build up. I won't heal your lag bite/scratch unless I happen to see it when I do my rounds of checking in on players (invisibly to make sure everyone is on the up and up) But you can avoid a lot of problems if you follow these simple
hints

DISCORD
Best place to ask questions or get a hold of me.
Dead Pixels Discord
Hydrocraft Wiki


Zomboid General Map